This "Pretty Little Liars" star slammed Taylor Swift for promoting "false feminism"
Troian Bellisario, star of the hit show "Pretty Little Liars," is definitely not afraid to speak her mind.
In fact, she did exactly that during a Cosmopolitan-hosted panel at the Democratic National Convention. Issues that span across politics and pop culture were discussed.
It didn't take long for Bellisario to be asked about the drama between Taylor Swift and Kim Kardashian. And she was ready for it.
"Oh God, I have such an aversion to the Kardashians because I literally don't understand people's obsession with them, and I don't want to accept them as our closest thing to a royal family," she said. "So I guess I would be Team Taylor Swift."
RELATED: Joe Jonas is asked to marry, shag or kill his ex girlfriends: He has one important question to ask first
Bellisario seemed to correct herself moments later.
"However, I'm so appalled by what I consider to be her false feminism. It seems like she's this person who's like, 'Sisterhood!' and then she does nothing but tear down the women that were once her friends," Bellisario said of Swift and her group of famous gal pals.
Ouch! Looks like someone is definitely not a fan.
Sorry, Taylor. Guess you'll just have to "shake it off."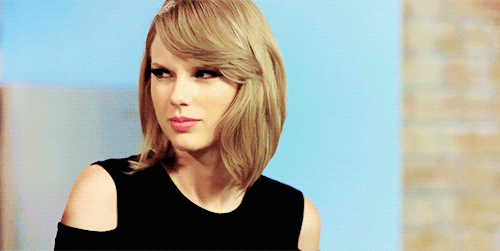 This post is from RareRare. Click here to read the full text
The best life hacks ever revealed to help make things easy everyday
Follow us on twitter @UnitedStatesTD