Avoid Bitter Cucumbers By Cutting off Their Ends Before You Peel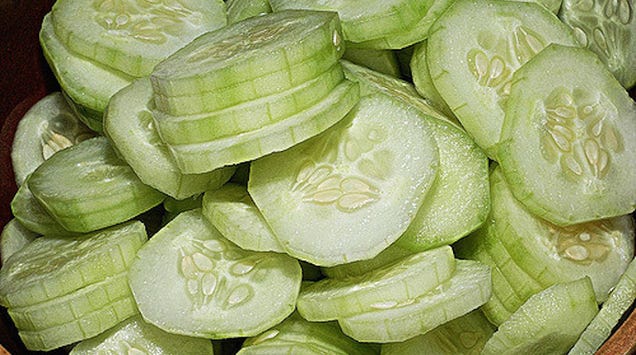 Cucumbers can be bitter, and that's because of cucurbitacin: a compound found in a number of other plants, like squash and pumpkins. In cucumbers, cucurbitacin concentrations are high at the ends of the cucumber, so chopping off those ends
will curb a lot of the bitterness. You can take this one step further by peeling the cucumber first.
This post is from Lifehacker. Click here to read the full text
The best life hacks ever revealed to help make things easy everyday
Follow us on twitter @UnitedStatesTD