How to Pack for Any Trip is like a Marie Kondo book for travelers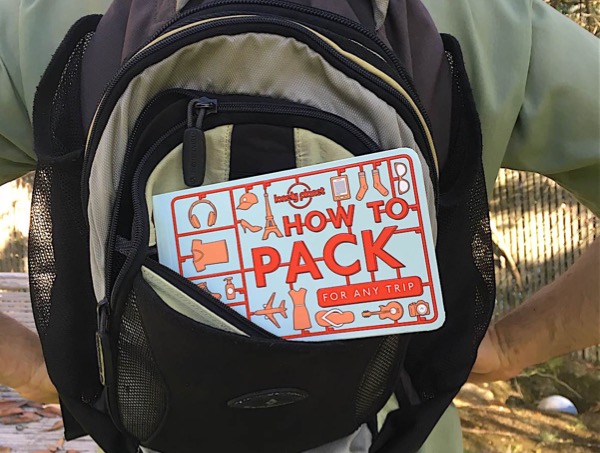 See sample pages from this book at Wink.
How to Pack for Any Trip
Lonely Planet
2016, 160 pages, 7 x 4.7 x 0.5 inches (softcover)
I've bought many a travel guidebooks from Lonely Planet before jumping on a plane, but this is the first I've seen from the adventure publisher that guides you before you leave the house. Reminding me of Marie Kondo and her magical ways of tidying up, How to Pack for Any Trip helps the traveler learn to pack efficiently and clutter-free. (The packing section even says, Kondo-style, that "the liberation of decluttering is magical.")
With modern clean graphics, this pocket-size book (about the size of my wallet) teaches us how to choose our luggage, decide what to bring, pack lightly, fold – or roll up – our clothes, organize a backpack, and how to pack with kids. It also has a section on how to pack for different landscapes, such as large cities, the snow, campsites, beaches, the mountains, jungles, and deserts. Fun, useful, and just released last week, this book is a no-brainer for anyone planning to pack for a weekend trip or a month-long adventure.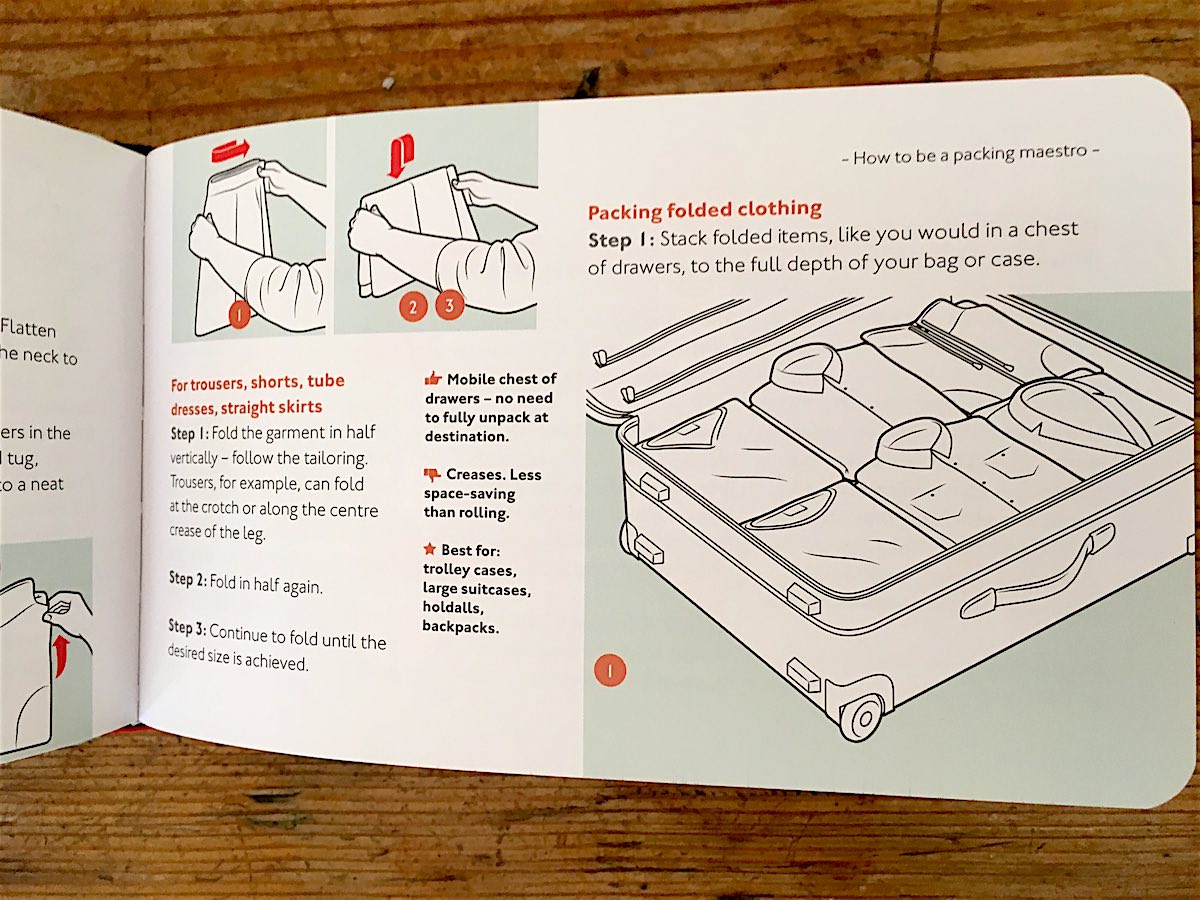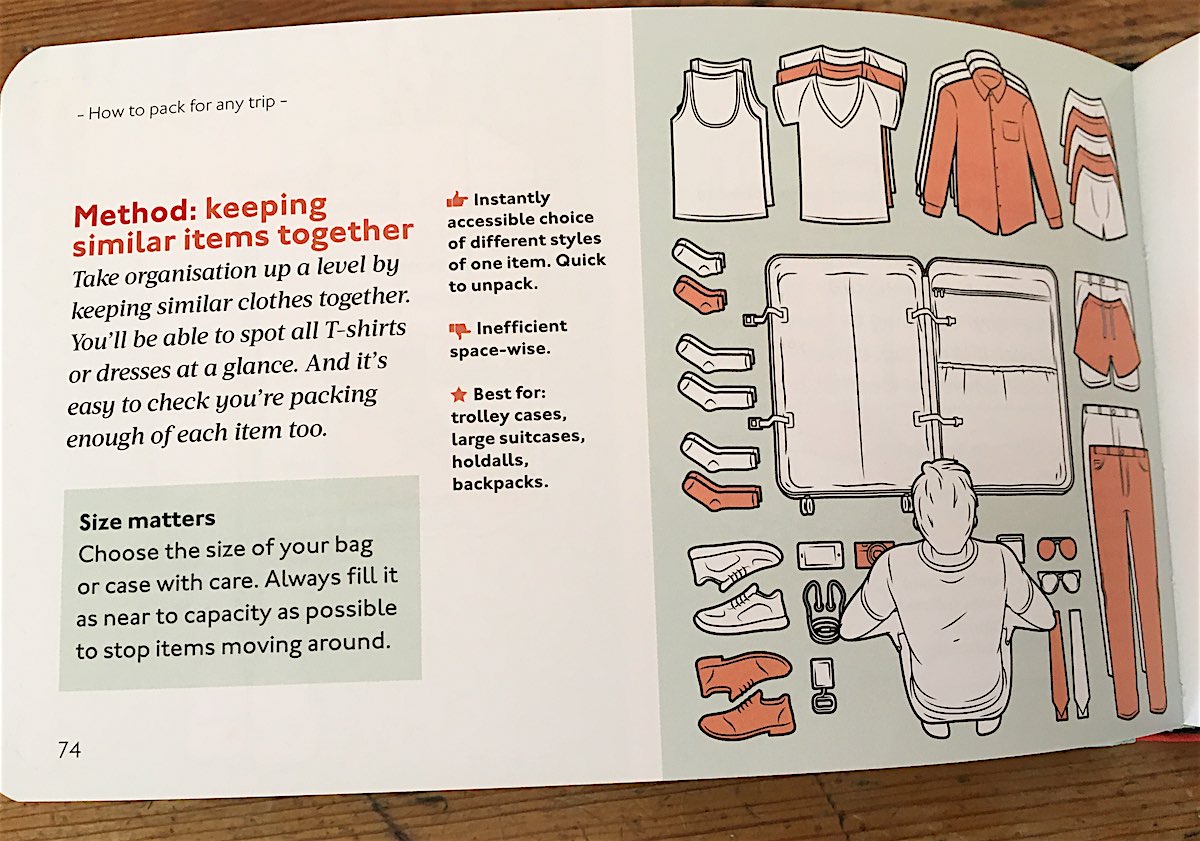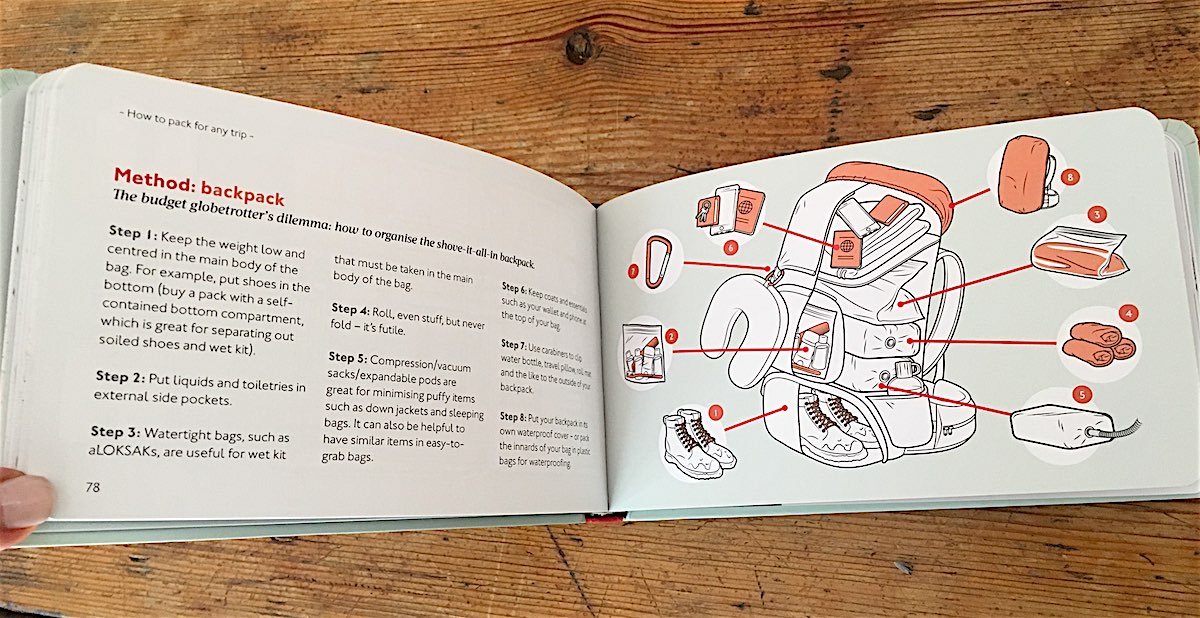 This post is from Boing Boing. Click here to read the full text
The best life hacks ever revealed to help make things easy everyday
Follow us on twitter @UnitedStatesTD